Engineering Services
Tokyo Electron strives to provide equipment support to the satisfaction of customers worldwide. We have anticipated transitions over time and diversified customer needs by arranging an organization that can provide global support.
TEL Service Advantage
TEL Service Advantage, which is built as the TEL global support organization, allows customers to select a service plan that fits their needs. Through TEL Service Advantage, we can quickly respond to customer requests and technical advancements.

TEL Service Advantage provides various plans to maximize equipment maintenance efficiency for customers and productivity from equipment manufactured by TEL. Because TEL Service Advantage support plans can be combined to meet customer needs, you can obtain maximum results.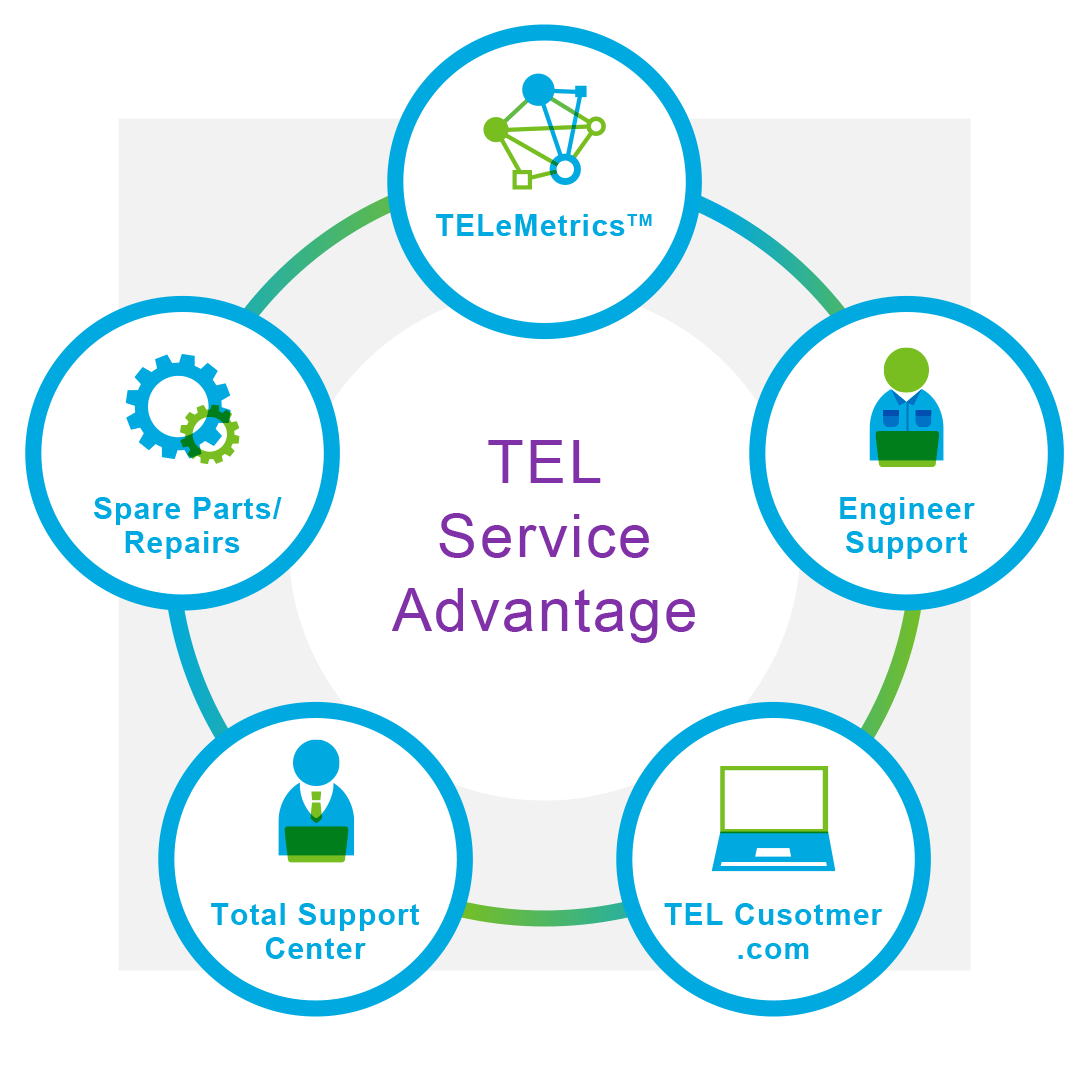 TEL Field Service
We provide engineering support to meet customers' requests and goals.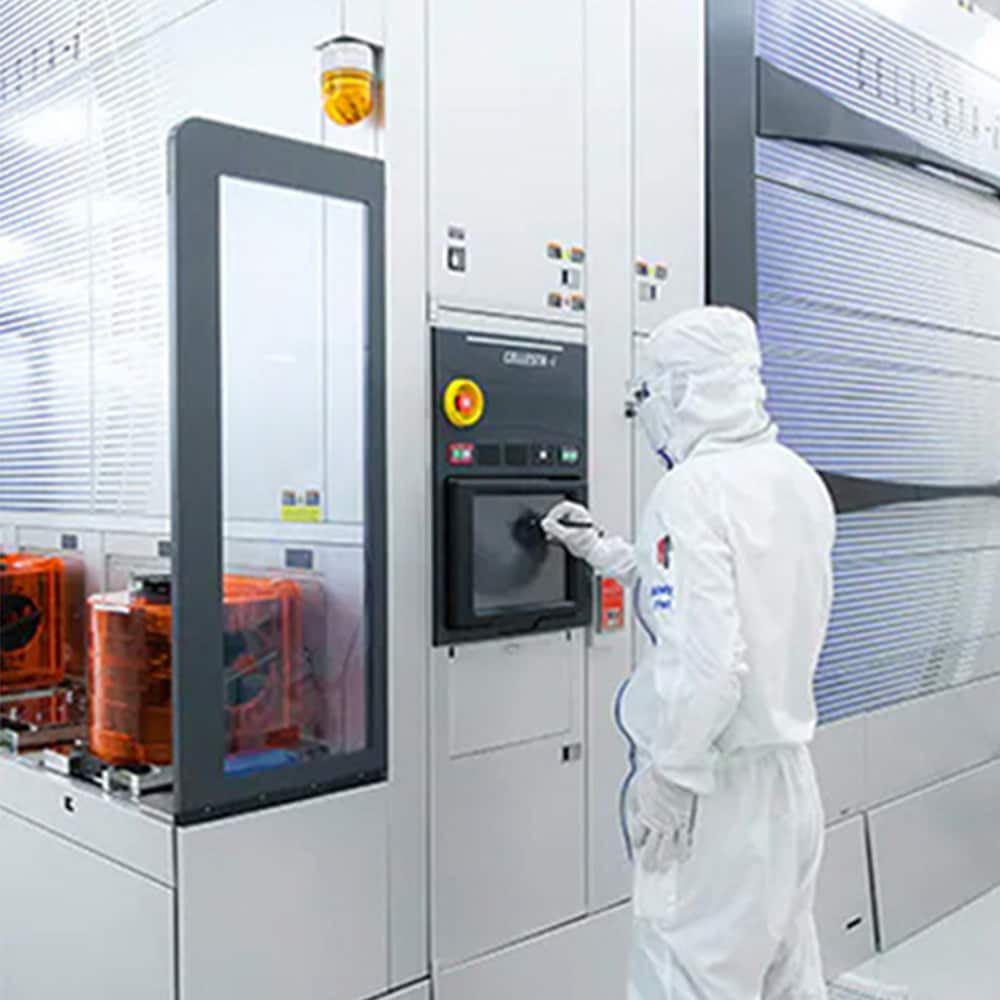 On-site field engineer support

Resident TEL engineer support at a customer's fab.

Bank of hours

Pre-paid service guaranteeing priority response times from TEL field engineers.

PM support

TEL field engineers implement periodic maintenance (PM) of your equipment.

Phone support

Remote support by telephone from a TEL specialist. In combination with TELeMetrics™, this service can provide support equivalent to on- site support.
TELeMetrics™
TEL analyzes equipment data from various sensors using a remote connection and provides solutions matched to customer-specific problems such as differences between equipment, throughput improvement, and predictive maintenance.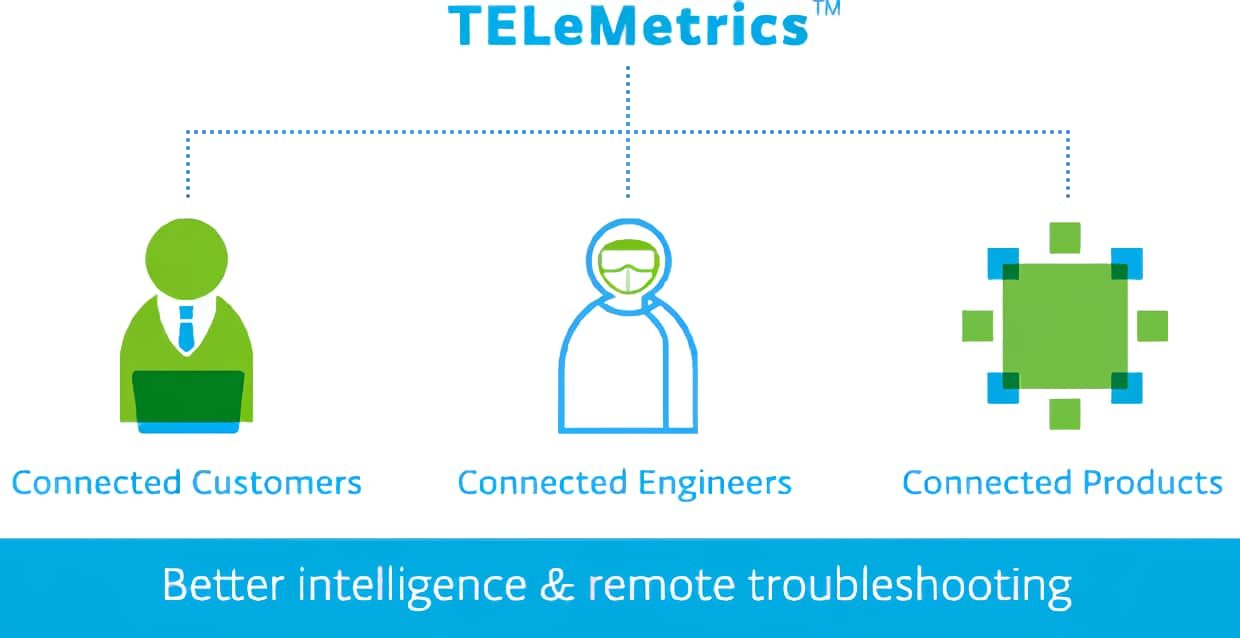 TELCustomer.com
TELCustomer.com is our on-line portal allowing you to view up-to-date information regarding the equipment you purchased.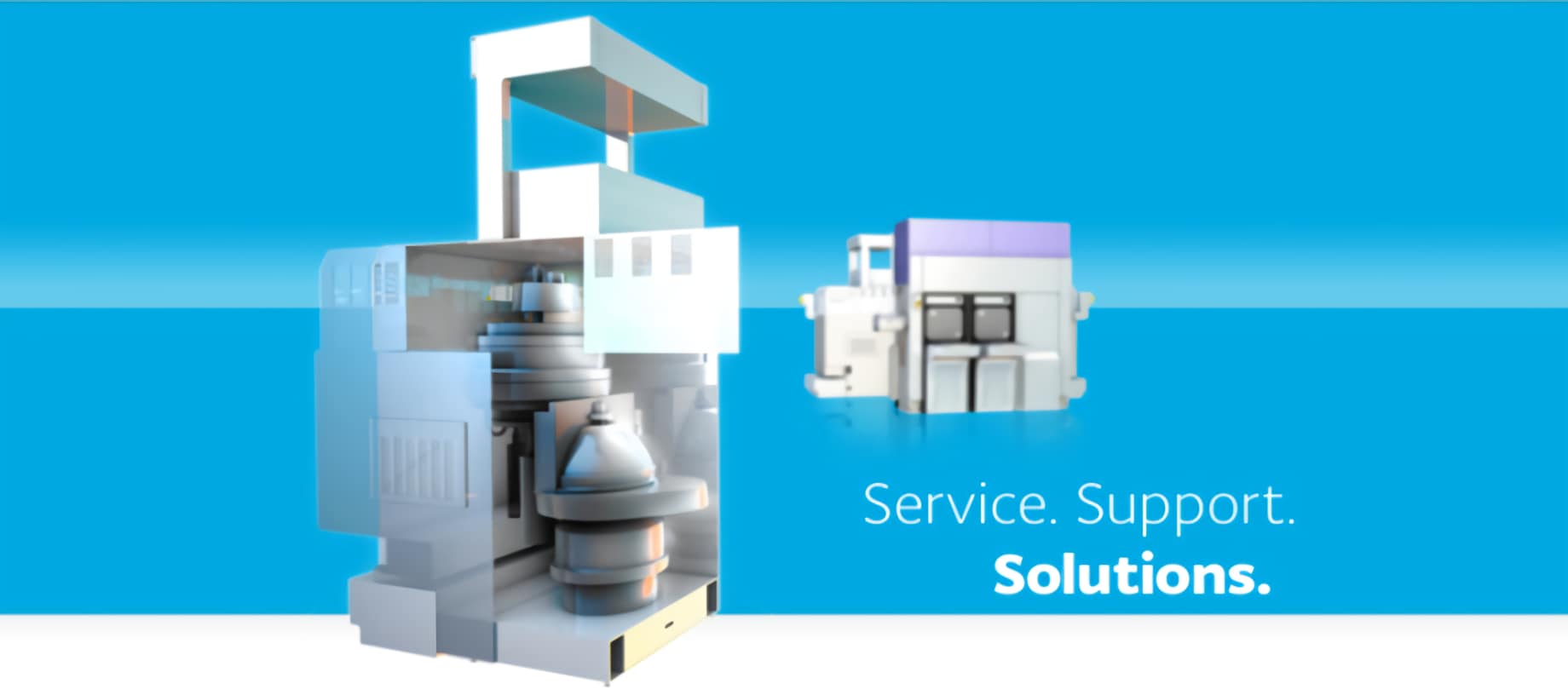 My Tools

Information about delivered equipment

Products

Products and paid service (modifications, etc.)

Spare Parts

Spare parts and related services

Support

Support and related services

Learning

Equipment training and related services
TELeMetrics is registered trademarks or trademarks of Tokyo Electron Limited in Japan and/or other countries.