R&D sites
We are pursuing leading-edge R&D through collaboration.
We have focused on collaborative efforts with domestic and international consortiums and academic institutions(universities)to enhance our research and development capabilities and to create leading-edge technologies for a very longtime.
Today, we continue our engagement in a wide range of areas from applications to product development. In the area of EUV and high-NA EUV lithography processes, this is achieved through collaboration with imec located in Belgium. Furthermore, we participate in a global research hub for hardware development of next-generation AI in the U.S. state of New York, and have formed a partnership with BRIDG, which is a non-profit public-private partnership located in the U.S. state of Florida, as well. At our research center in TEL Technology Center, America, advanced research and development in the areas of front-end, back-end, and advanced packaging process areas are being carried out daily.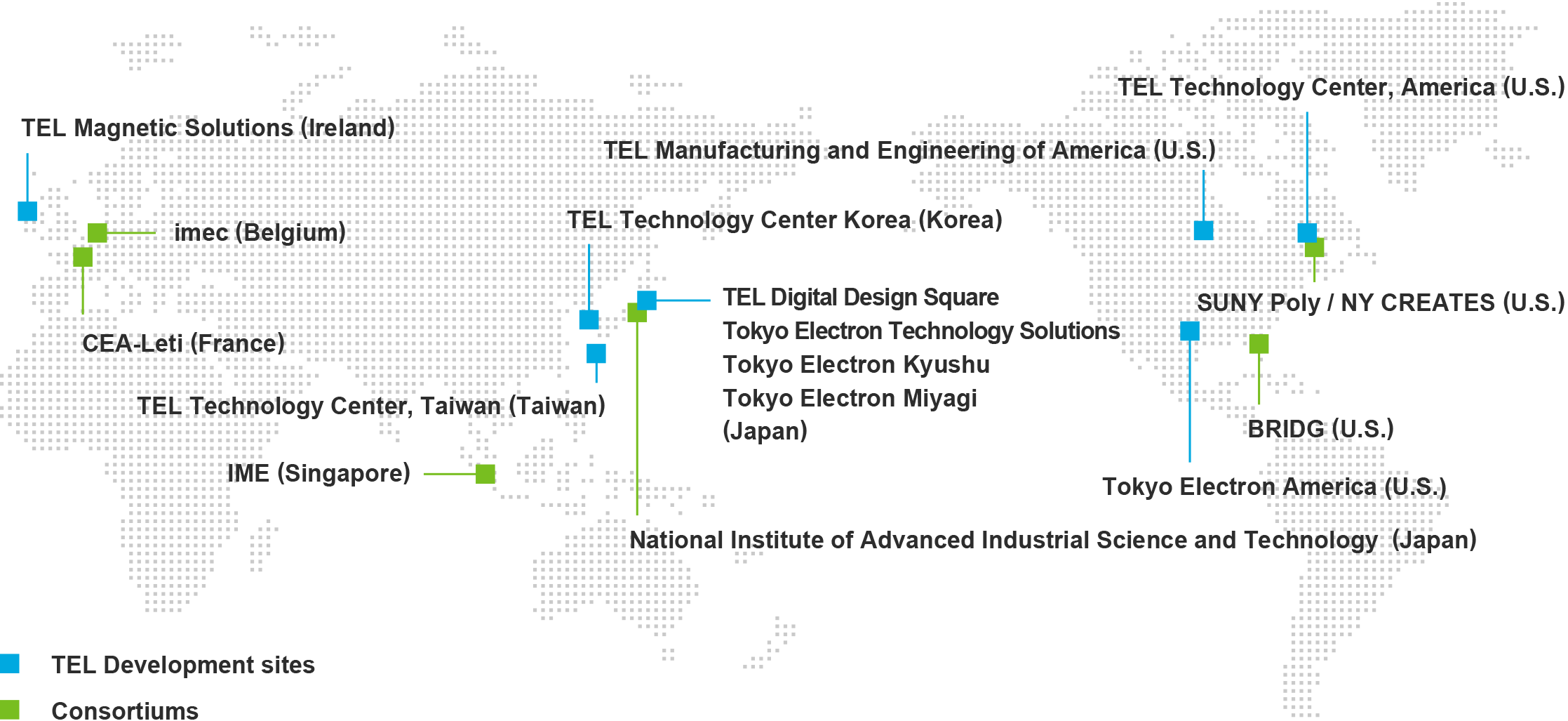 R&D sites
Addressing Complex and Diversifying Nanoscale Technology Needs
TEL Digital Design Square
Opened in November 2020 (Sapporo City, Hokkaido)
Developed as the center for enhancing our DX capabilities, the office features highly advanced functions and design that not only stimulate state-of-the-art software technology ideas for nanoscale semiconductor production, but also support the recruitment and training of personnel necessary for implementing DX.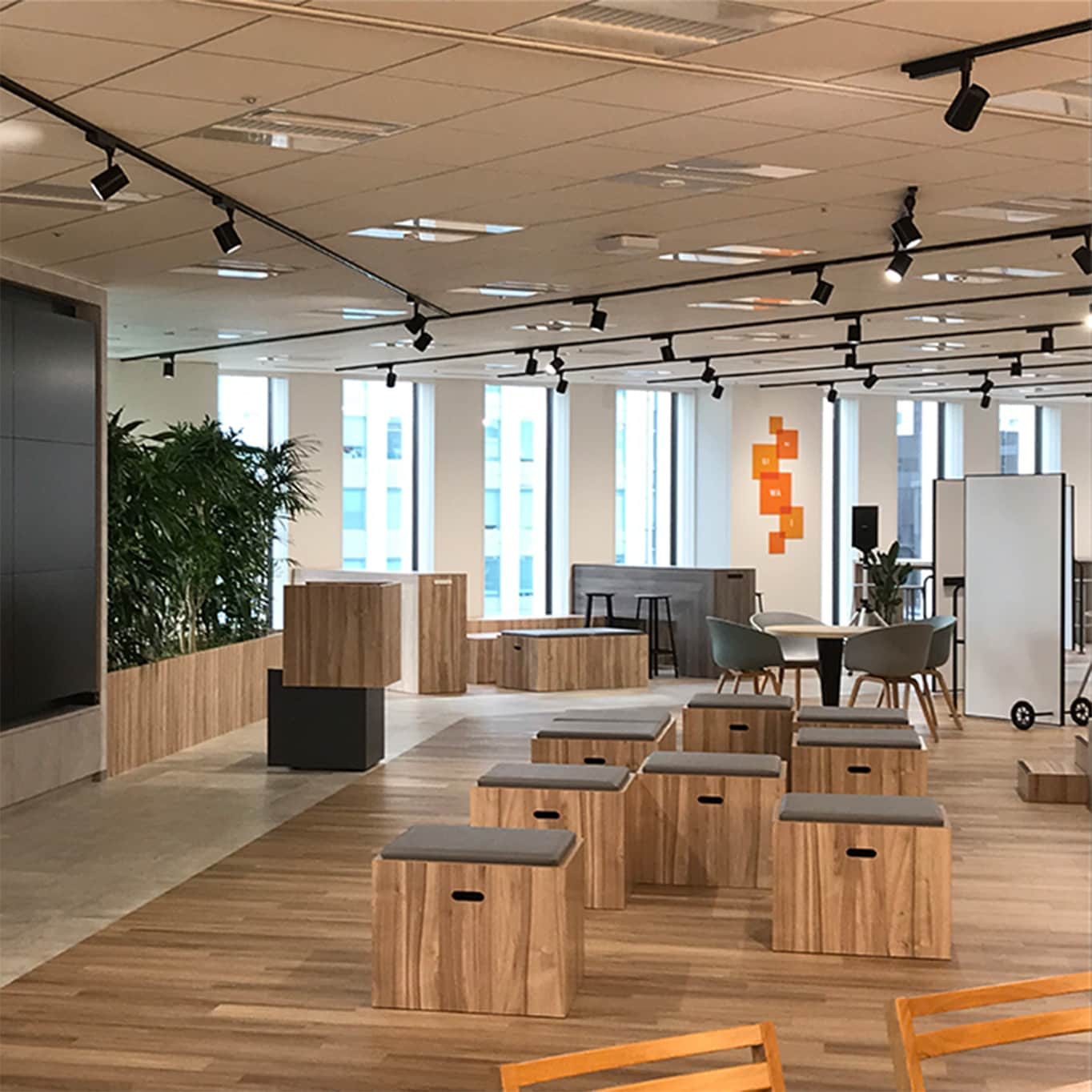 Miyagi Technology Innovation Center
Completed in September 2021 (Taiwa Town, Miyagi)
The Miyagi Technology Innovation Center promotes R&D for creating advanced equipment and production technologies for several generations to come. The training area for customers and the lab area are designed to enhance internal and external collaboration to meet the challenge of advancing semiconductor production technologies.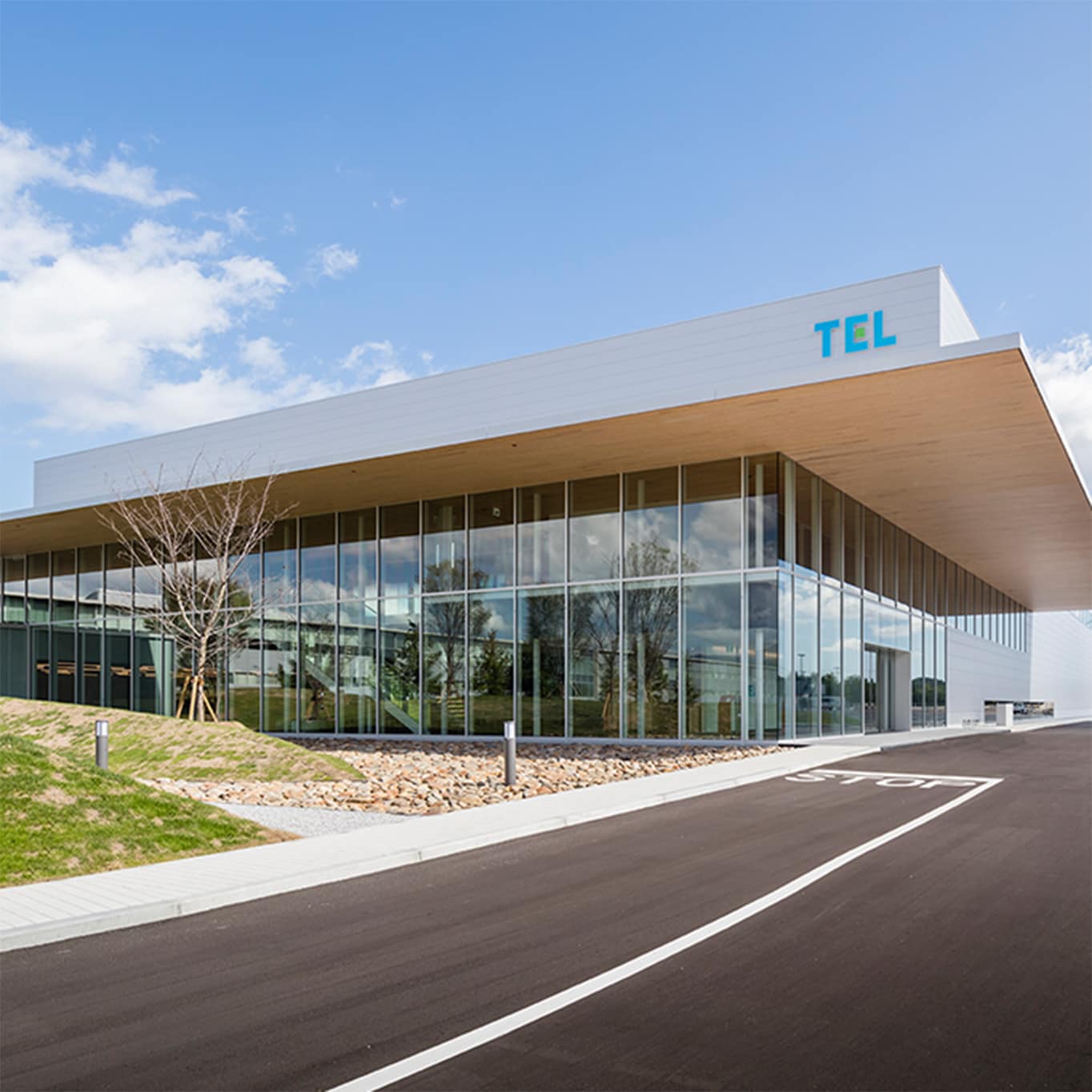 List of Development sites
Japan

TEL Digital Design Square
Tokyo Electron Technology Solutions Ltd.
Tokyo Electron Kyushu Ltd.
Tokyo Electron Miyagi Ltd.
National Institute of Advanced Industrial Science and Technology

Korea

TEL Technology Center Korea

Taiwan

TEL Technology Center,Taiwan

Singapore

IME

U.S.

TEL Manufacturing and Engineering of America
TEL Technology Center, America
Tokyo Electron America
BRIDG
SUNY Poly/ NY CREATES

Belgium

imec

France

CEA-Leti

Ireland

TEL Magnetic Solutions