CEO's Message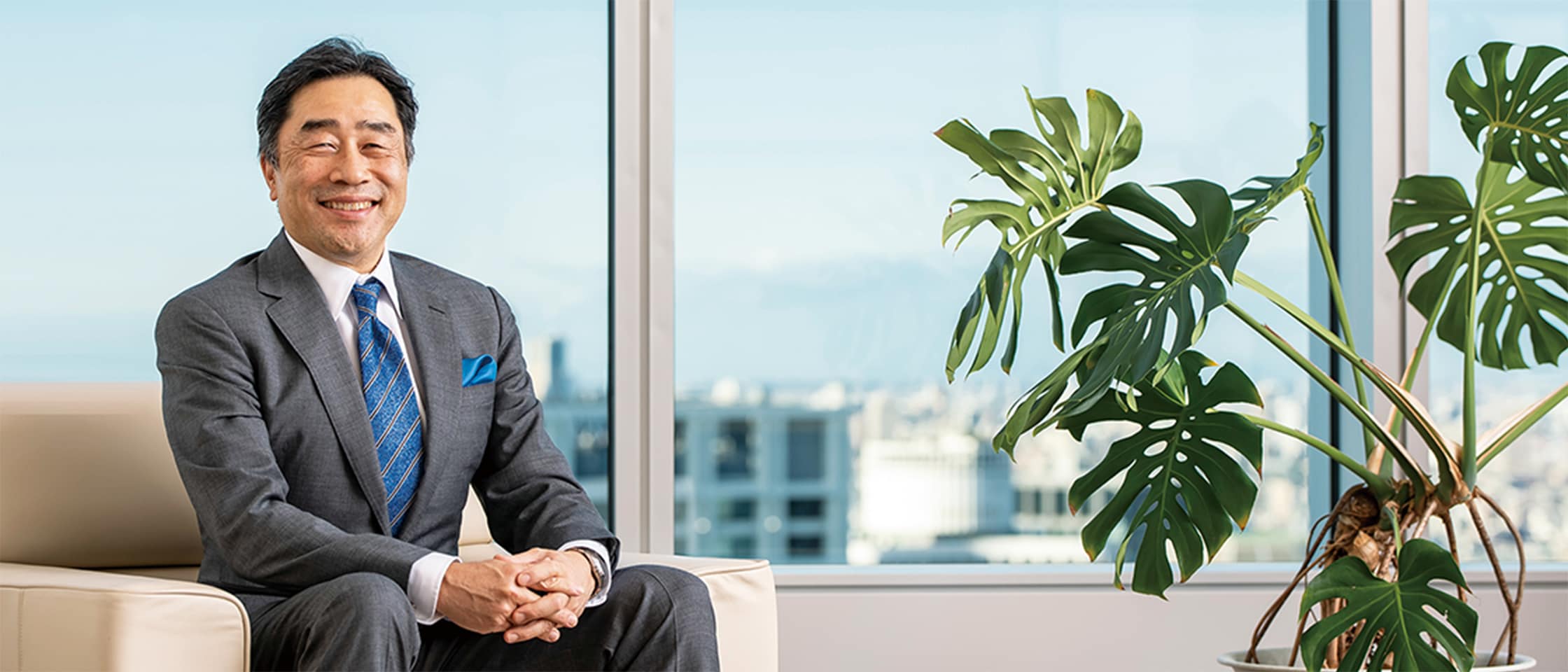 2020 saw the global spread of COVID-19 and frequent natural disasters arising from climate change, including torrential rains in Japan and hurricanes and cold spells in North America. On the other hand, it was also a year when digital transformation (DX) made progress in our daily lives and all kinds of industries, and the importance of semiconductors, which are essential for information and communication technologies (ICT), became prominent. Applications expanded for the displays that link people and data, and additional advances in technological innovation were made. As a result of the spread of the IoT, AI, 5G and other technologies, a data-driven society accelerates at an unprecedented pace. With the rising efforts to solve global environmental problems progress, "digital and green" is now a major trend around the world.
Under the circumstances, applying our expertise as an equipment manufacturer developed through being an industry leader and using all management resources, including our employees who both create and fulfill company values, we will contribute toward achieving the societal shared value of balancing "digital and green." We also endeavor to practice our Corporate Philosophy, "We strive to contribute to the development of a dream-inspiring society through our leading-edge technologies and reliable service and support" while expanding medium- to long-term profit and continuous corporate value enhancement.
We deeply appreciate your support for Tokyo Electron and look forward to your continued support and patronage.
Toshiki Kawai

Representative Director, President & CEO