The evolving wafer prober in response to the various demands of wafer testing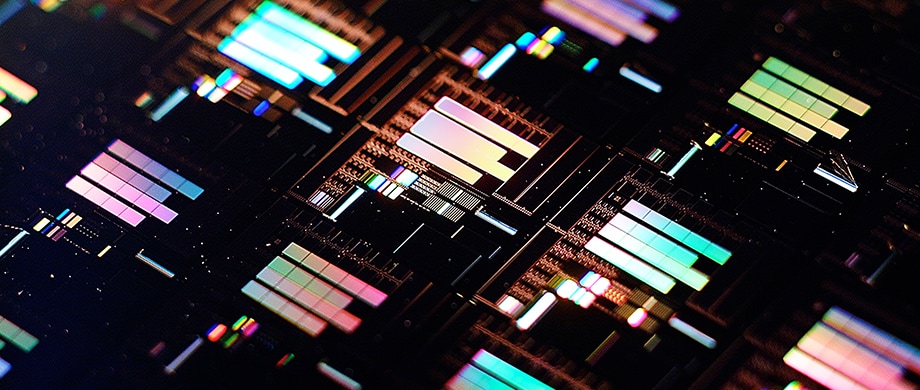 Precio™ series is a fully automatic wafer-probing platform. Due to process miniaturization, higher device functionality, and package variety, demand for probing technology in the test process is becoming increasingly diversified. The Precio™ series not only has XY accuracy to realize more reliable contacts but also has greater Z-axis control, which is important for soft contact. Optimum temperature control during test, and increased of parallel die testing are achieved with the Precio™ prober series. TEL provides a series of reliable solutions to the increasing number of probing demands.
Precio™ XL is the latest 300mm fully automated wafer prober developed based on TEL Precio™ series. The Precio™ XL realizes high productivity, contact performance, cleanliness improvement, and short delivery time with a concept to further reduce test costs. TEL has also provided high-speed probe mark inspection TELPADS™-I and Auto Leveling (the probe card parallelism Automatic adjustment function), Users have available to them various Z-axis control for stable contact and soft contact, as option. The Precio™ XL wafer prober is compatible with the wafer parameters of previous Precio™ models. In addition, focusing not only on test operations but also on efficiency of setup file generation, we have introduced CoSMOz (Contact Sequence Map Optimization) software option. CoSMOz has the capability to calculate the optimum contact sequence, which was previously performed by customer test engineers. We have realized significant improvement in work efficiency and improvement in test efficiency.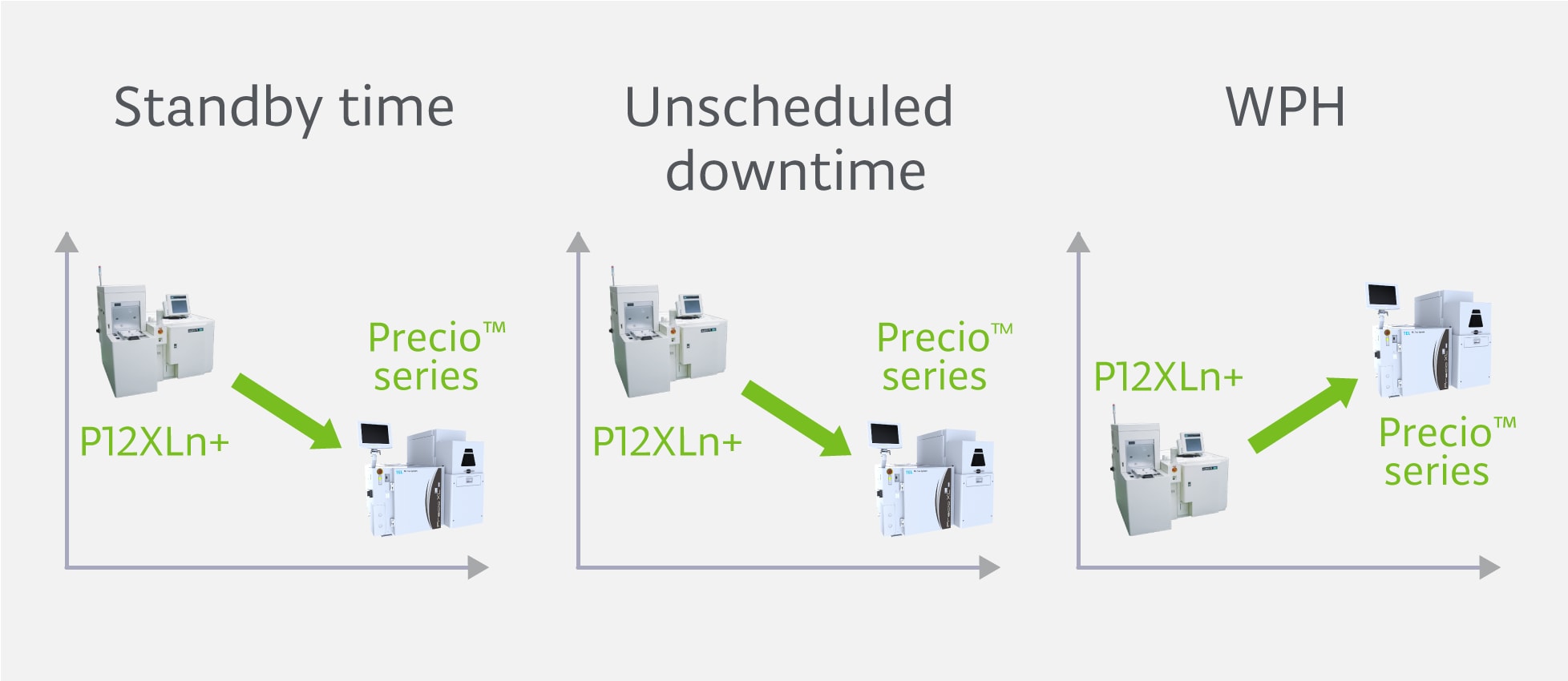 System cost performance
Precio octo™ is an 8 inch wafer prober that realizes dramatic productivity by adopting ultra-high speed indexing and high-speed wafer exchange function to reduce test cost and improve Cost of Ownership. Vibration reduction by strengthening the structure and improving the major components and optics made it possible to achieve superior operation. Furthermore, by installing TELPADS™-I automatic probe mark inspection, it is possible to judge probe card quality and guarantee the quality of probe marks.
The Wafer Prober Networking System PN-300 utilizes a database to facilitate data access from other system and provides an environment that enables the user to edit data and handle processing. The system achieves wide-ranging compatibility by adopting standard hardware and operating system. In addition, it is equipped with an N-PAF (Network-based Prober Advanced Function) to provide robust support for wafer prober operation and maintenance.

Features
Based on Windows OS
SEMI standard compliant, HSMS, GEM (PSEM)
Multi-handling through independent tasks
Various Windows OS compliant applications can be used (Excel, Visual Basic, RDBM, etc.)
N-PAF (Network-Based Prober Advanced Function) is a networking system developed for more effective operation and maintenance of multiple wafer probers. Remote operation helps save on labor on the factory floor. An E10-compliant RAM Analyzer can be used for operation management of the system.

Features
Utilizes TCP/IP protocol
Prober software installer function
Creation and Edition functions of type parameter and control map
Floor viewer
Product comparison
Precio™ XL

Precio octo™

P-12XLn/n+/m

P-12XL

P-8XLm

P-8XL

P-8

Wafer size
(mm)
200,300
150

,

200
200,300
200,300
100,125,150,200
100,125,150,200
100,125,150,200
Availability
New, Certified used
New, Certified used
Certified used
Certified used
Certified used
Certified used
Certified used
Stage technology

Linear motor

Ball screw
Ball screw
Ball screw
Ball screw
Ball screw
Ball screw
XY probing accuracy
(μm)
±1.8
±2.0
Xn/Ln+:±1.8
XLm+:±2.5
±4.0
±2.0
±4.0
±6.0
Z probing accuracy
(μm)
±5.0
±5.0
±5.0
±5.0
±5.0
±5.0
±5.0
Probing force
(kg)
200/300*
60
100/200*
100
60
60
40
Optical system
ASU/BCU-Ⅱ
ASU/BCU-Ⅱ
XLn/n+:ASU/BCU-Ⅰ
XLm+:ASU/BCU-Ⅱ
ASU/BCU-Ⅰ
ASU/BCU-Ⅱ
ASU/BCU-Ⅰ
ASU/BCU-Ⅰ
Operation system

Windows+PLC

Windows+VME
VME
VME
VME
VME
VME

*Available as an option

*Available as an option
Precio, Precio nano, Precio octo and TELPADS are registered trademarks or trademarks of Tokyo Electron Limited in Japan and/or other countries.
Windows, Visual Basic and Excel are registered trademarks or trademarks of Microsoft Corporation in the United States and/or other countries.
The official name for Windows is Microsoft® Windows® operating system.