Research & Development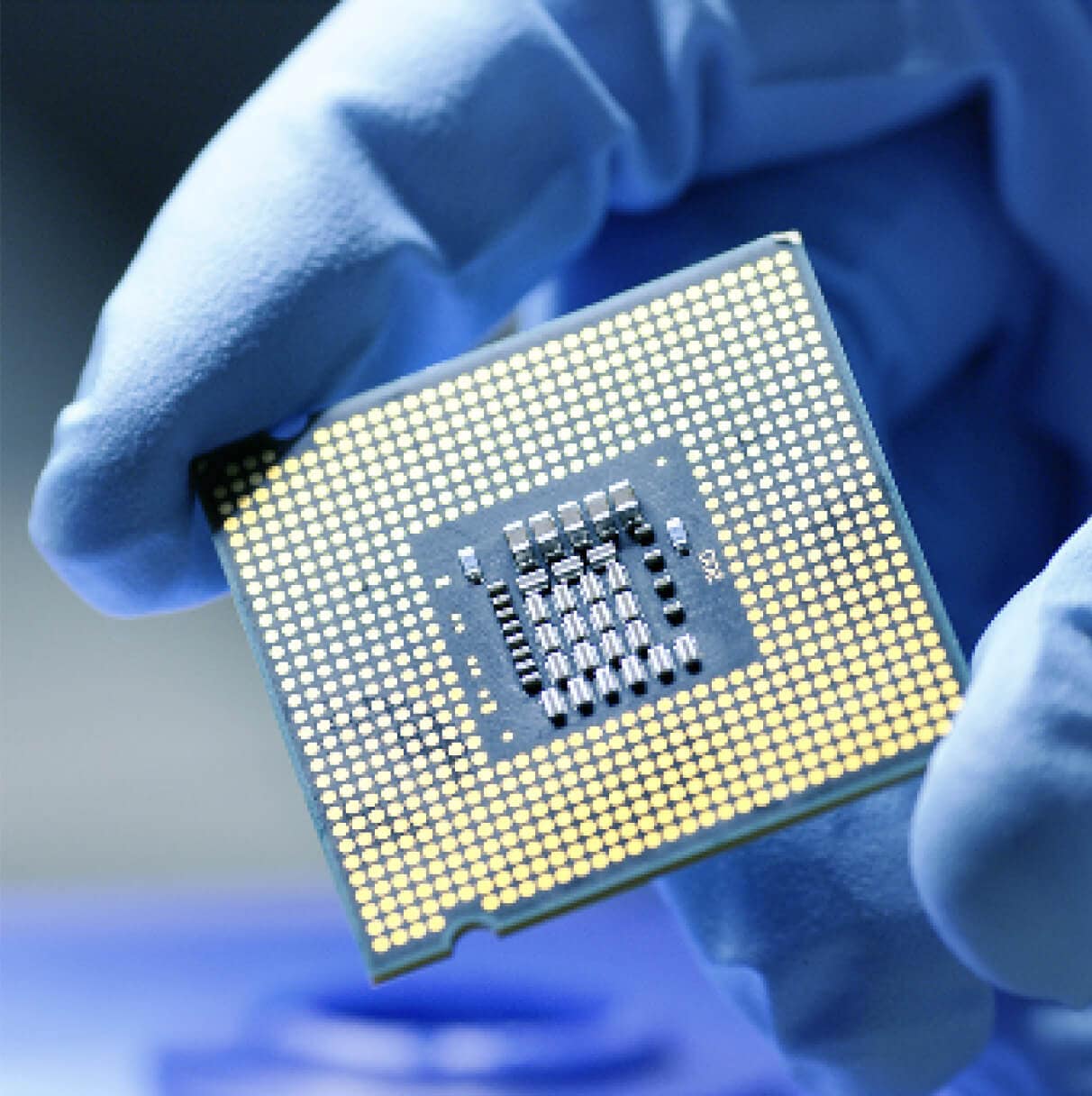 Contribute to technological innovation in semiconductors

With the spread of IoT, AI, 5G, smarter industries, autonomous driving, and the emerging metaverse, the shift to a data society is sharply accelerating, further expanding the application of digital technology. At the core of this progress are semiconductors with an enormous innovative potential for attaining ever larger capacity, higher speed, and reliability while lower power consumption. We take advantage of our global operations network to predict what our customers' needs would be next several generations into the future, so we create high-value-added equipment with innovative technology developed through multifaceted collaboration with world-leading consortiums, academia, and partners.
TEL R&D strategy

Continuously create high value-added, state-of-the-art equipment

Creating semiconductors is challenging, but creating leading-edge semiconductors is even more so. Semiconductor production equipment involves highly complex technologies and requires expertise in a wide range of disciplines, including electrical engineering, mechanical engineering, chemistry, fluid dynamics, physics, informatics, AI, data analytics, and many more. We have a dominant share of the global market thanks to decades of R&D on production equipment, our pool of technology and knowhow derived from accumulated data, human resources that can generate an unique advantage, and above all the solid trust we have earned from our semiconductor manufacturing customers.
Our worldwide focus on R&D and collaboration
We are pursuing leading-edge R&D through collaboration.
With a focus on our main development sites in Japan, we are creating innovations through collaboration with international development sites, consortiums, academia, and partners.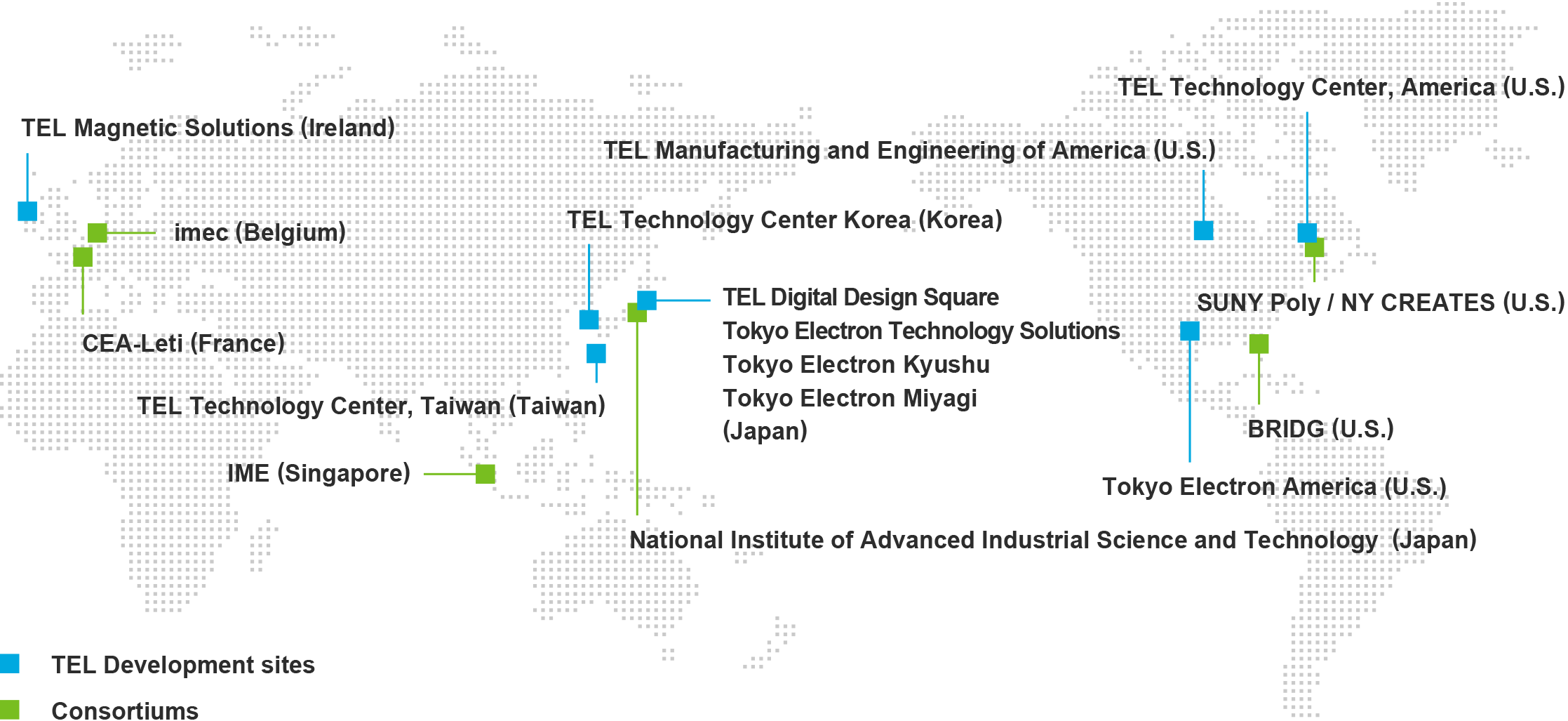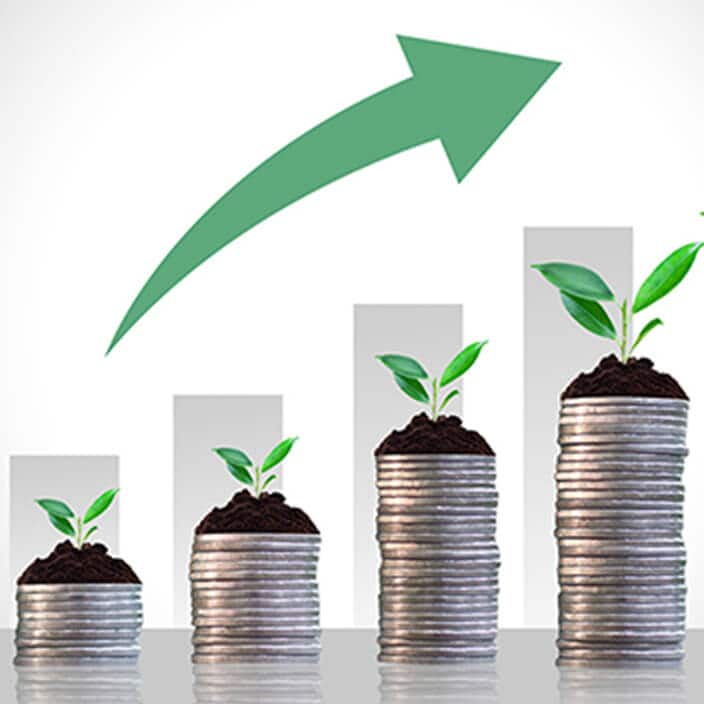 TEL Venture Capital
TEL Venture Capital invests in innovative technologies that have synergy with Tokyo Electron - the world's leading semiconductor and display production equipment manufacturer - and works with portfolio companies through supporting development of technologies and products, striving to create new businesses at both companies.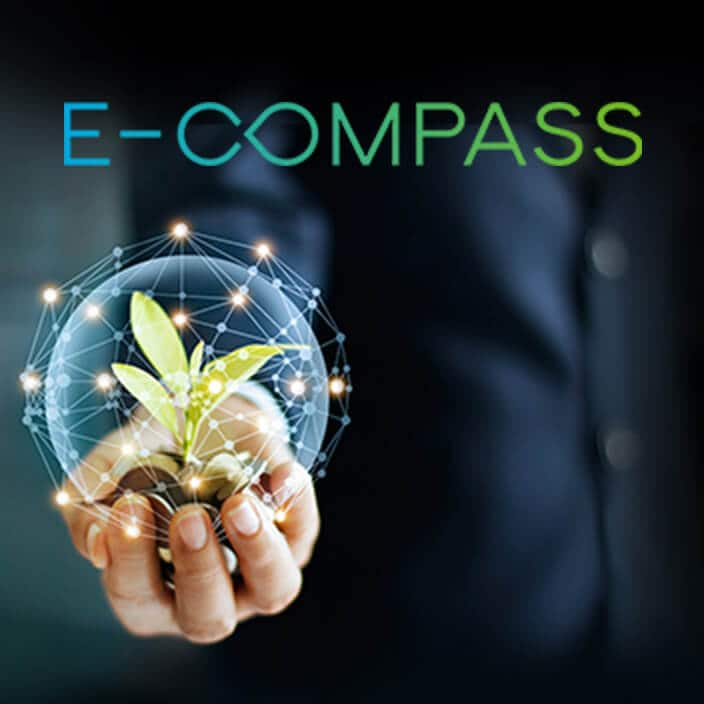 Supply Chain Initiative「E-COMPASS」
E-COMPASS aims to align our products and its entire operations more closely with its environmental mandates, strengthening the company's ties with business partners and solidifying its industry leadership by promoting co-creation throughout the supply chain to pave the way for a sustainable future.
IP portfolios aligned with TEL technology and product strategies.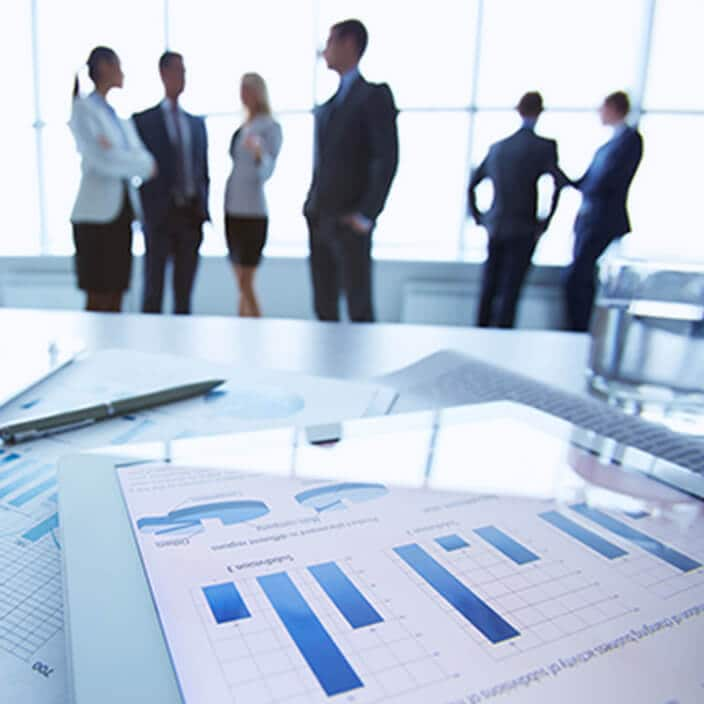 TEL is promoting intellectual property (IP) management based on the fundamental principles that IP protection supports business activities and leads to an increase of corporate profits.As well as at corporate headquarters, we have allocated IP professionals at R&D and production sites around the world to evaluate projects from various angles such as R&D and marketing perspectives, and we are striving to enhance our competitiveness through building IP portfolios aligned with our technology and product strategies.
Technical column – R&D Highlights
Introducing notable semiconductor technology trends and related technologies by TEL.