Tokyo Electron Announces Launch of Plasma Etch Modules PICP™ EX Plus and APX for 8.7th Generation Flat Panel Displays
Tokyo Electron (TEL; Head Office: Minato-ku, Tokyo; President: Toshiki Kawai) announced today the launch of Betelex™2700 PICP™ EX Plus, a plasma etch system capable of processing 8.7th generation*1 glass substrates using the new PICP™ EX Plus chamber designed for high resolution processes. Today's launch also includes APX, a module for controlling corrosion.*2

Displays made from 8.7th generation glass substrates are mainly used in IT products featuring OLED panels. Producing such large displays with high resolution and high added value requires etch technologies realizing greater uniformity and selectivity than ever before, along with strict production management including effective corrosion reduction and particle control.

In response to these market demands, TEL has developed the PICP EX Plus plasma module for the 8.7th generation display segment. By augmenting the high-precision etch performance of TEL's proprietary PICP high-density plasma source with enhanced control of plasma distribution and temperature, the module has gained the ability to process more diverse device structures while realizing higher production stability, better yield, and lower running cost. Also announced today is APX, a newly developed module that effectively controls corrosion using TEL's unique method. APX can help customers further improve yield, lower running cost, and achieve superior environmental performance to boost productivity.

"As the interest in the new breed of displays is rising, we have developed the PICP EX Plus and APX modules to meet our customers' needs for the next generation of technologies," said Takeo Kaeriyama, General Manager, DSS BU (Display) at TEL. "These products enable superior etch performance, high production stability, and good yield, contributing to our customers' manufacture of advanced displays."

PICP and Betelex are registered trademarks or trademarks of Tokyo Electron Group in Japan and/or other countries.

*1 8.7th generation: refers to glass substrate size of 2290 mm × 2620 mm
*2 corrosion : In aluminum etch processes, residual etch gas can cause aluminum to corrode.
For product purchase queries, please contact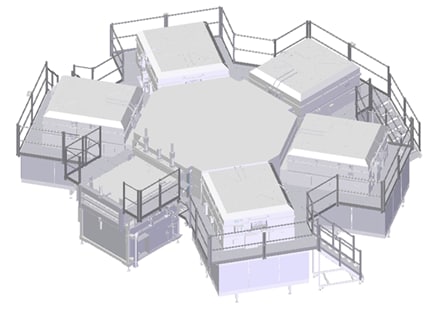 For use of product photo, please contact
Corporate Communication Dept., Tokyo Electron
tel

+81-3-5561-7004

mail