Notification
Mar 14, 2019
Tokyo Electron Earns Distinction as a White 500 Company
Tokyo Electron (TEL) announced today the company's recognition as a White 500 company under the 2019 Certified Health & Productivity Management Organization Recognition Program. The honor is conferred jointly by the Ministry of Economy, Trade and Industry (METI) and the Nippon Kenko Kaigi.

The program recognizes outstanding enterprises practicing health-oriented business management.

TEL gives the highest consideration to the safety and health of the people as part of its management policies. To let the employees develop their abilities to the fullest extent, it is important to ensure they remain healthy in body and mind. Accordingly, TEL initiated the Wellness Declaration in February 2012, and has been promoting Eat-Rest-Walk-Talk programs designed to maintain and improve the employee's health in cooperation with occupational health physicians, public health nurses, and health insurance societies.

During the last fiscal year, TEL distributed a wearable digital activity checker to all employees who wish to manage their diet and exercise. The company has also adopted the personal healthcare app, so the employees can monitor their health and make better lifestyle choices. By motivating the employees to record their health data (such as weight, blood pressure, and body fat ratio) and take care of their health on a daily basis, TEL is seeking to improve their "health age*" scores, while also raising their health awareness and encouraging healthier living.

Heartened by the recent White 500 recognition, TEL is redoubling its global efforts to promote the health and productivity of its employees.

*Health age: An indicator of lifestyle disease risks calculated from a person's medical checkup results. The difference between the health age and the actual age constitutes a score that indicates the degree of health risk.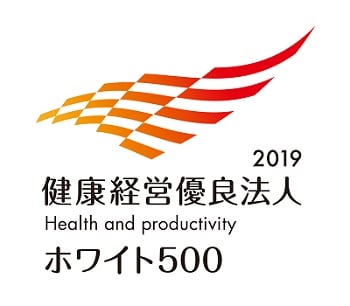 Certified Health & Productivity Management Organization Recognition Program sponsored by the Ministry of Economy, Trade and Industry (METI)