Announcement on Medium term Management Plan and Shareholder Return Policy
Tokyo Electron Limited ("TEL") has determined its new medium term management plan for the period up to the fiscal year ended March, 2020, as stated below.
The plan is intended for the "new" TEL's purpose to become an excellent company, according to which efforts to achieve its newly set growth strategy and financial model are to be made for the Group's sustained growth and maximized corporate value. Consequently, a new shareholder return policy has been determined as well, which is included in the following details.


1. Vision
A real global company generating high added-value and profits to Semiconductor and FPD industries through innovative technologies and groundbreaking solutions with diverse integrated technologies


2. Medium term Management Plan

2-1. Medium term Business Direction
(1) Best in Class
TEL will strengthen its financial footing for world-class profitability

New Financial Model (to be achieved within 5 years)


Wafer Fab Equipment
Market size
$30 billion
$37 billion
Sales
¥720 billion
¥900 billion
Operating margin
20%
25%
ROE
15%
20%

(2)Best Fit in New Market (Responding to diversity)
TEL will strive to be a "business that creates customer needs" to provide innovative solutions speedily, with responsiveness to changing market conditions and customer needs to identify what is truly in need, coupled with the company's extensive technological strengths brought all together.

(3)Implementation Scheme
- Sturdy execution structure with a newly appointed COO backing up the existing CEO
- Newly established global CSS (corporate senior staff) to enable swift business execution
- Talent with broad knowledge and younger generations to be appointed to the Management
- Global talent actively leveraged


2-2. Financial Model & Target of Medium term Plan (to be achieved toward FY2020)


FY2016
(Estimate)
Toward FY2020
(Medium term plan)
Wafer Fab Equipment
Market size
$33.5 billion
$30.0 billion
$37.0 billion
Sales
¥675 billion
¥720 billion
¥900 billion
SPE
¥625 billion
¥660 billion
¥840 billion
FPD
¥47 billion
¥60 billion
¥60 billion
Operating income
 Operating margin
¥112 billion
17%
¥145 billion
20%
¥225 billion
25%
Net incme
¥79 billioin
¥100 billion
¥155 billion


2-3. Key Actions to Achieve the Target



3. Shareholder Return Policy
TEL has effectively used internal capital reserves to raise corporate value through earnings growth and provided returns directly to shareholders with the basic policy that is to maintain a payout ratio of around 35% based on consolidated net income attributable to owners of parent from FY2011 by concentrating investment in high-growth areas and linking dividend payments to business performance and earnings.
TEL's ongoing policy to actively invest in its R&D, capacity and human resources related to high value-added business that serves as the basis for its future growth will remain unchanged. However, as the result of discussions on its capital policy, the company' has determined to enforce a more attractive shareholder return policy. The new policy will be applied in this fiscal year (the fiscal year ended March, 2016).

Approach to Capital Policy:
While closely monitoring the business environment and our necessary cash balance, TEL will strive to raise ROE through earnings maximization and asset turnover improvement to efficiently utilize shareholders equity
 
New Shareholder Return Policy:
• Dividend payout ratio based on consolidated net income attributable to owners of parent: 50%
But with an annual dividend per share of not less than ¥150 (Note)
Note: TEL will review our dividend policy if the company does not generate net income for two consecutive fiscal years.

• Share buybacks: TEL will flexibly consider share buybacks.
Note: TEL is now conducting the share buyback up to 120 billion yen until May 13 2016.


4. New Corporate Logo
TEL's corporate logo has been renewed, which will be available for use as of October 1, 2015.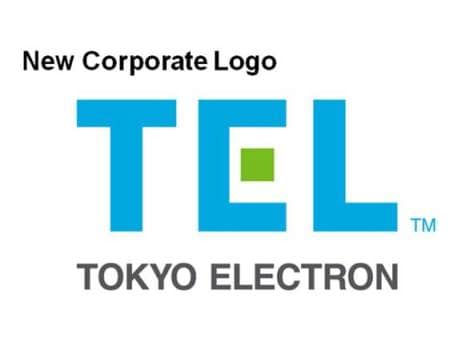 • The square placed in the center of the logo signifies the high precision of TEL's technology.It also represents core technology, which is essential for the growth of industry & society.
• The new youthful, vibrant green represents a human element as well as environmental conservation, which is a key focus in TEL's business.
• The neat, polished, and universal shape represents TEL's absolute trust & presence, showing our organization's fairness.
• It is a global design which shows our company achieving global excellence.