Must see for Process Engineers! The International Conference of Photopolymer Science and Technology
Date

2023.06.27 - 2023.06.30
Location

Makuhari Messe International Conference Center + online
Target

Process Engineer
Concept: Polymer Microstructure、Resist Film, Materials & Processes for Advanced Lithography, Nanotechnology and Photo technology

The 40th International Conference of Photopolymer Science and Technology (ICPST-40) will be held from June 27 to 30 at Makuhari Messe International Conference Center and online. ICPST is an international conference where research reports are presented on a wide range of scientific advances and technological developments related to photopolymers. TEL will be giving an invited presentation on advanced lithography technology, in which TEL boasts the largest market share in the world. We look forward to seeing you there!

TEL will continue to pursue the Best Products and Best Technical Service while contributes to technological innovation in semiconductors. As this year marks the 60th anniversary of our founding— which we consider to be a new transformative point for us — we will take on new challenges and continue to evolve, contributing to the development of a dream-inspiring society!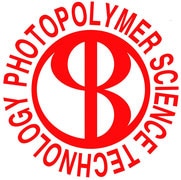 Invited Talk:
Process Technologies Aiming for
High Resolution High NA EUV Resist Patterning

S. Nagahara1, C. Que Dinh2, A. Thiam3, A Dauendorffer2, Y. Kuwahara2, S. Okada2, S. Kawakami2, S. Fujimoto2, M. Muramatsu2, S. Shimura2, Y. Feurprier3, R. Ramaneti3, A. Tsuboi1, K. Nafus4, H. Iida1, T. Miyamoto2, E. Liu5, L. Huli5, K. Kato5, S. Grzeskowiak5

1 Tokyo Electron Ltd.
2 Tokyo Electron Kyushu Ltd.
3 Tokyo Electron Europe Ltd.
4 Tokyo Electron America, Inc.
5 TEL Technology Center, America, LLC

Presentation(co-authorship):
Formation and scalability of hexagonal hole pattern by DSA
M. Muramatsu1, T. Nishi1, K. Ito2, Y. Takahashi2, Y. Hatamura2, T. Kitano3, T. Iwaki4

1 Tokyo Electron Kyushu Ltd.
2 Tokyo Electron Miyagi Ltd.
3 Tokyo Electron Ltd.
4 Micron Memory Japan, K.K.

Scopes covered by the conference:
A. English Symposia
A0. Plenary Talk
A1. Next Generation Lithography, EB Lithography and Nanotechnology
A2. Nanobiotechnology
A3. Directed Self Assembly (DSA)
A4. Computational / Analytical Approach for Lithography Processes
A5. EUV Lithography
A6. Nanoimprint
A7. 193 nm Lithography Extension and EUV HVM Readiness
A8. Photopolymers in 3-D Printing/ Additive Manufacturing
A9. 2D and Stimuli Responsive Materials for Electronics & Photonics
A10. Strategies and Materials for Advanced Packaging, Next Generation MEMS, Flexible Devices
A11. Chemistry for Advanced Photopolymer Science
A12.  Organic and Hybrid Materials for Photovoltaic and Optoelectronic Devices
A13.  Fundamentals and Applications of Biomimetics Materials and Processes
A14.  General Scopes of Photopolymer Science and Technology

P. Panel Symposium

B. Japanese Symposia
B1. Polyimides and High Thermally Stable Resins -Functionalization and Practical Applications-
B2. Plasma Photochemistry and Functionalization of Polymer Surfaces
B3. General Scopes of Photopolymer Science and Technology