Expert Interview
Telescope Magazine:

Tell me about your business model. How do you make money and who benefits financially and how did you develop your process?

Irad Deutsch: First, we work very closely with providers and hospitals. We provide them with engagement tools for patients. We know how to engage with patients and Belong has actually been morphing in the last year. This is one of the things that Avi told me that is under embargo until we publish it in ASCO. We are now called the Patient Engagement and Research Platform. What it allows us to do is that we can now take a subset over the entire stack of Belong features and tools and create and customize specific tools for specific stakeholders. Here are some examples. Hospitals make up one of our business models and we created for them something called the Patient Support Program. This is where you walk into a hospital that works with us like one in Canada or Israel or the U.S., wherever. When a patient walks into the oncology department on the first day, they ask them to download an app called Belong they show them the link tell them to type in the access code to unlock a separate closed universe where they can interact with their team in their hospital, providing them with relevant data for their hospital. It streamlines the entire process for patients and they are being provided with a lot of services they learn about through the app so it keeps them out of the clinic for a longer period of time, improves their quality of life, reduces the risk for infection, reduces the risk for ER, and saves tons of money for the system. This is part of the business model, providing a patient support program for hospitals.

Another thing that they may do in the Patient Support Program is when you walk into a hospital and enter the access code, you can talk to the secretary and schedule things. You're receiving notifications like – don't come tomorrow because we are moving to another place. You can download a template of treatments. If you're going into surgery you'll see the whole treatment process in advance. It's not something generic; it's something specific for you and the hospital. You will see what are the tasks, and how you need to be prepared. You will be given videos and tutorials and documents for how to be prepared. It's all automated.

Figure. 4:

Scheduled treatment map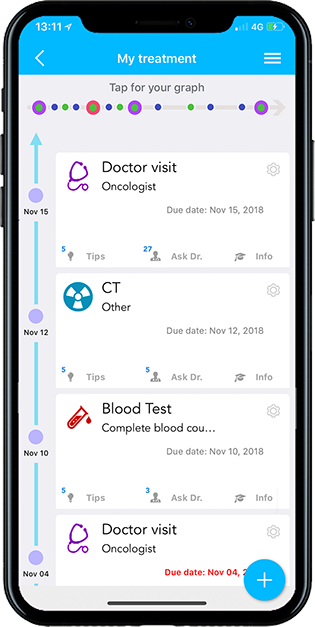 Figure. 5:

Files and documents can be organized and managed in folders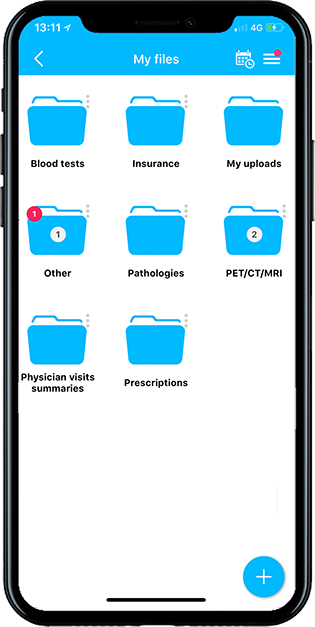 Telescope Magazine:

Okay. Your business model is like B2C. That's one. But then B2B2C, that's another. You have both?

Irad Deutsch: Yeah. We are B2C when it comes to service. We have the cancer patients using our own platform that we already leveraged for cancer. But we're not selling them anything. We're not charging them anything. It's only a free service. The business model is B2B or B2B2C. Now that we know how to create those patient support programs and create engagement, we are expanding into other spaces outside of the cancer space. Now we are starting to create patient support programs and patient engagement solutions for other types of disease, not only cancer. If it's a hospital, if it's an advocacy group, even if it's a pharma company who wanted to have an engagement around a specific drug that they're launching. Creating patient engagement around a specific topic -- whether it be disease, drug, you name it -- is something that we have just started with and started to sell.
Telescope Magazine:

So the Patient Support Program is something that you're giving entrance to your service through other doors and that will be that the patients will get a very specialized, customized environment for this hospital, but in the background are the Belong users and services. Is that how I should understand it?

Irad Deutsch: Yes. It's what the hospital really wants. Some hospitals want only a white-labeled patient support program; a closed environment for their own use. They don't want it to mix in with the Belong community. We always encourage them to mix with the Belong community because it keeps patients intrigued, keeps them in, and keeps them engaged. But if they don't want to, if they have enough content and enough users to log into the app, then you have to believe they can do it on their own. A lot of the patient support program we do is mixed with the Belong community. But now that we're now launching this Patient Engagement Platform, we're going to expand to other therapeutic areas. We're going to build the largest social network for cancer disease.
Telescope Magazine:

Okay. Lastly, where do you want to be in five years?

Irad Deutsch: I have two goals. I think now that we see the reactions from patients, if you just go into the Google Play, you see we are at 4.7 and you see all the things that people say about us. Because I lost my mother to cancer, my specific passion is to be in every pocket of every cancer patient. It's really transforming their lives. Loneliness is one of the biggest fears they have. They're always afraid that they're missing something. They're not aware of all the options, and you have so much information. I want to be in with every cancer patient on the globe. That's my number one goal. The other condition is, now that we really understand patient engagement, what patients need and how engagement works, I want it for every disease out there. If you look at five years from now, I won't be able to conquer all diseases out there but I want to cover those chronic diseases that affect the majority of the humans on the planet. There are a handful of chronic diseases that are number one killers in the universe. I want to make sure that we tackle those first.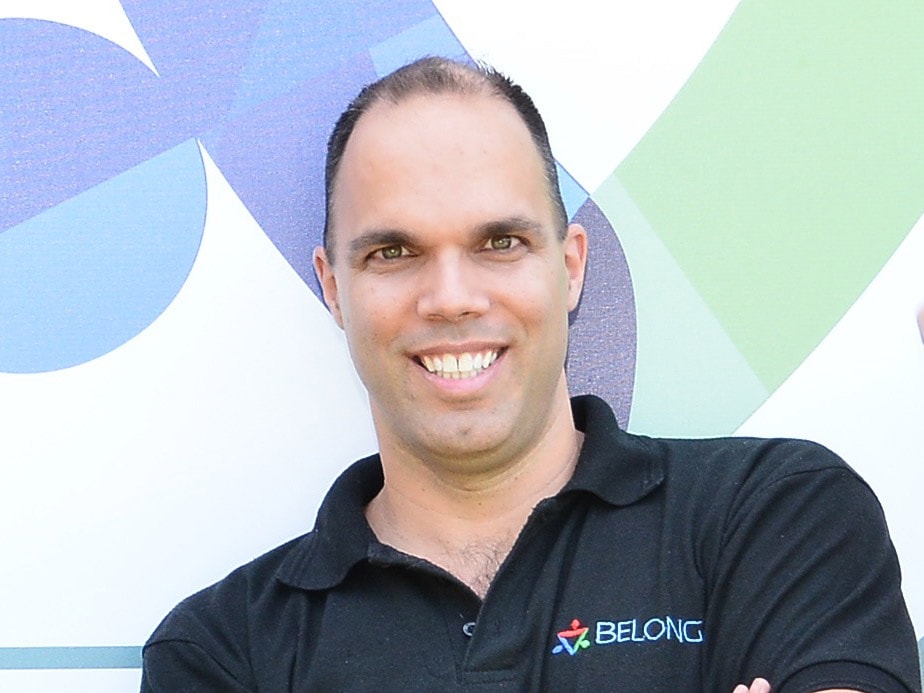 Profile
Irad Deutsch
Belong.life co-founder, CTO
18+ years of experience as specialist in database, analytics, and big data, with 8+ years in social marketing.
An entrepreneur who has participated in several start-ups related to IT integration, database, and big data, also with experience of selling off to major corporations.
Established Belong.life in 2015, based in Israel and New York with users in 130 countries.
Studied computer science and business administration through Open University, a British online academic institution.
Writer
Noriko Takiguchi
Noriko Takiguchi is a freelance editor/journalist. She graduated from Sophia University's Department of German Studies, Faculty of Foreign Studies, and after a stint at a magazine publisher as an editor, she went freelance. From 1996 to 1998, Takiguchi was a visiting researcher at Stanford University's Computer Science Department at the School of Engineering as a Fulbright Scholar in journalism. Takiguchi currently resides in Silicon Valley and frequently contributes newspaper and magazine articles on technology, business, and cultural topics in general. The books she authored in Japanese include Actionism: Rem Koolhaas Dossier (TOTO Publishing) and Field Notes on Japanese Architect: Toyo Ito (TOTO Publishing). Among the books she translated into Japanese are Bringing Design to Software by Terry Winograd, An Engineer Imagines (an autobiography) by Peter Rice [with co-translators], and Machines of Loving Grace: The Quest for Common Ground Between Humans and Robots by John Markoff.