To meet the recent rise in demand in the semiconductor market, Tokyo Electron (TEL; Head Office: Minato-ku, Tokyo; President: Toshiki Kawai) announced today that it will construct a new development building at the Miyagi plant (Miyagi Prefecture, Japan) of Tokyo Electron Miyagi, a manufacturing subsidiary.


As the shift toward a digital society gains momentum, the semiconductor market is expected to grow further.


Progress in patterning technology has been driving innovations, fueling the prospect of market growth for etch systems developed and manufactured by TEL in Miyagi. Construction of the new building will enable TEL to reinforce its technology development capabilities in response to the expansion of the market and the diversification of technological needs, facilitating timely delivery of products featuring functions that customers need and contributing to the company's sustainable medium- to long-term growth as well as to the advancement of society.


Construction of the new building is scheduled to start in spring 2023 for completion in spring 2025.


[Building Summary]
1 Techno-Hills, Taiwa-cho, Kurokawa-gun, Miyagi
Total floor area: Approx. 46,000 m² (planned; excluding the ancillary facility area)
Structure: Steel frame structure with a base isolation system
Number of floors: 3 above ground
Construction start: Spring 2023 (scheduled); Completion: spring 2025 (scheduled)
Construction cost: Approx. 47 billion yen
Purpose: Development of semiconductor manufacturing equipment including plasma etch systems


[Business Profile of Tokyo Electron Miyagi]
Head Office (Taiwa Office): 1 Techno-Hills, Taiwa-cho, Kurokawa-gun, Miyagi
Offices: Matsushima, Fujii, Hosaka
Line of business: Development and manufacture of plasma etch systems


Completion image of new building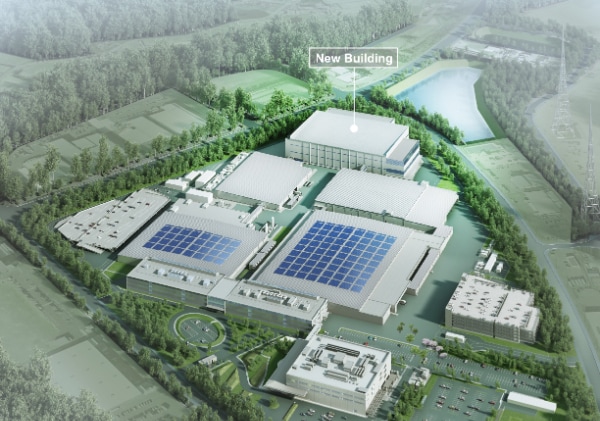 Completion image of new building (front view)